Barnet is a suburban borough in North London forming part of Outer London. The Council is Barnet London Borough.
It is the 2nd largest Borough by population with 331,000 residents and is the 4th largest by area covering an area of 87 square kilometres. Barnet borders Hertfordshire and five London boroughs: Harrow, Brent, Camden, Haringey, and Enfield. Barnet's economy is dominated by small and medium sized businesses and actually has a higher proportion of self-employed residents than London or England.
Barnet currently has a higher proportion of jobs in the distribution, hotel and restaurant sector than for London and the rest of the UK.
In May 2014, Barnet London Borough commissioned Middlesex University Business School's Centre for Enterprise and Economic Development Research (CEEDR) to produce the report: Developing Barnet's Economic Strategy.
The CEEDR Project Team comprised of: Professor Stephen Syrett, Dr Rob Baldock, Dr Rachel Granger, Dr David Etherington, Dr Lakshmi Narasimhan Chari, and Pamela Macaulay.
The report made several suggestions, and those relating to CCI Sector start-ups include:
Create an independent business support hub to provide a point of contact and portal to other services. The hub would drive business engagement and networking and provide business information, advice, support and guidance. Services would be provided through a digital portal and then be complemented with a physical presence through various arms comprising of incubator units, which will provide access to advisors, training and educational institutions. The business support policy should focus on key growth sectors which include; IT, business services, health, education, the green economy, and the creative industries.
Provide affordable workspace and incubator units for small businesses to assist new businesses in particular to establish themselves in Barnet and seed micro-business growth. This will be achieved through the development of a series of business incubator units, making use of available Council properties and assets. These should be provided on flexible terms with non-onerous agreements and should incorporate hot-desking, co-working and business centre models.
Promote graduate start-ups in partnership with Middlesex University to support increased entrepreneurship, innovation and start-up activity throughout the Borough. This should particularly focus on building upon a key area of graduate strength of the University i.e. the creative, design, IT and media sectors. This study will continue to report on the implementation of the strategy. There are currently fifteen Council-run libraries in Barnet. There has been controversy over the potential closure (first proposed March 2016) of at least six of these including; Burnt Oak, Childs Hill, Mill Hill, East Finchley, Osidge and South Friern, and there have been petitions signed by thousands handed to the Mayor of Barnet.
This study will revisit this development at a later date.
Barnet Southgate College provides a range of courses related to the creative and cultural industries though its 'Art, Design and Visual Culture' department: More details can be viewed here
This study will further report on the further development of business centre and incubator-type space in the Borough. There are currently 3 privately operated business centres in Barnet – one on Western Parade and two on High Street. London Borough Barnet provides advice, information and links to various resources for businesses in all sectors through its website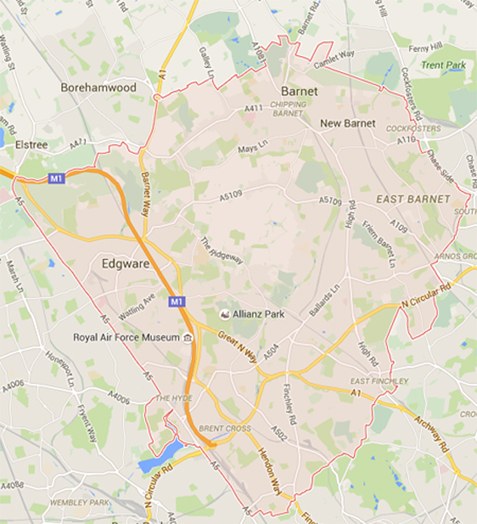 Follow the latest news from Barnet Council on there official Twitter page here