The London Borough of Lewisham – the offices of which are located in Catford – is located in South East London, 6 miles south east of Charing Cross. The population of the borough totalled 276,000 at the 2011 Census, Lewisham is the primary settlement with a population of 95,000.
The Borough neighbours; the Royal Borough of Greenwich, the London Borough of Bromley, and the London Borough of Southwark. The latter of which merged one of its institutions with one of Lewisham's to form Lewisham Southwark College – a further education college, with 16,000 students, that provides courses in a wide range of disciplines including; Art, Dance, Digital Skills, Drama, Fashion, Media, Music, and Technical Theatre.
Lewisham Arthouse is based in the Carnegie Library – the library's original intended use was to enrich communities though creativity. The Arthouse, today, honours that ethos by providing creative workspace and specialist facilities. Members of the Arthouse share their time, equipment and knowledge with the wider creative communities. Besides renting workspace, each member commits a certain amount of hours per month in support of the Arthouse's wider, macro programmes.
The London Borough of Lewisham is in support of art and culture and hosts People's Day every summer. The festival is south east London's biggest (regularly attracting 25,000 visitors) and longest-running free community festival. It provides music from numerous performers, hundreds of community-led art and craft stalls (as well as many from around the world), and various other forms of entertainment.
According to NOMIS, Lewisham has become a leading centre for creative micro-businesses, with the highest percentage of very small businesses (employing less than 5 people) in the UK.
The Borough's research found that 75% of these businesses were found to be home-based which revealed that support for this sector was low in the Borough and this was potentially holding back growth for the wider community.
Consequently, the recent Business Growth Strategy 2013–23 recommended that the Borough to address this 'market failure' and to 'expand opportunities for incubator space for new businesses'.
Following the completion of several feasibility studies and discussions with several start-ups, the Borough established the business case for creating a network of flexible workspaces within three Council-owned buildings in Ladywell, Catford and Deptford.
These workspaces have been branded 'Dek'.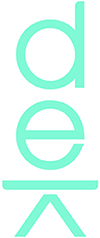 Catford Dek, Deptford Dek, and Ladywell Dek will be operated and managed by the London Small Business Centre and Bow Arts. The Dek spaces will provide high-quality, fully-furnished and serviced co-working spaces. In line with the Business Growth Strategy, these are designed to promote the growth of start-ups and existing businesses that are primarily working within the creative, digital media, business and social enterprise sectors.
The Dek spaces are due to launch in the Summer of 2016 and this study will monitor the progress of this initiative.