Merton is located in South West London and is a borough of Greater London.  It has a population of just over 200,000 and its main commercial centres are Mitcham, Morden and Wimbledon, the latter of which being the largest.  The borough is best known as the home of the All England Lawn Tennis & Croquet Club – the venue for the annual Wimbledon Championships – the only Grand Slam tennis event still held on grass. The local government website for Merton can be located here.
Merton is also well-known in other circles as a location for much of the filming for former ITV police drama, The Bill, particularly the districts of Mitcham and Colliers Wood. The set of Sun Hill police station was also located in the borough. The Talkback Thames television studio that was used is located on Deer Park Road.
Notably, in 2003, the largest mosque in Western Europe was opened in the borough. The Baitul Futuh mosque can accommodate up to 10,000 people and was built at a cost of over £5 million which this was entirely donated voluntarily by the Ahmadiyya Community.
South Thames College is a Further Education college that has three South West London campuses; Wandsworth, Tooting and Merton.  The Merton campus is located on London Road.  The college provides education in many areas related to the creative and cultural sector with the following departments; 'Art, Fashion and Graphic Design', 'Film, Media and Multimedia', 'Games Design and Development', 'Languages and Writing', 'Music and Performing Arts', and 'Musical Instrument Making and Repair'.
Wimbledon College of Art was formerly Wimbledon School of Art and is a constituent college of the University of the Arts London.  It currently has around 800 students on their Fine Art and Theatre and Screen courses which run up to Masters level.
The Merton Arts Festival is held in September every year – it is described by the organisers as; "an explosion of art in Merton in September where creativity will be everywhere involving everyone." Using various venues across the borough, there are open studios where the public can get involved with creating and can also buy and commission various pieces.
For information on potential office spaces that are available to rent in the surrounding regions, we highly recommend The Office Providers – A UK based commercial real estate specialist who offers free advice, support and guidance to new start ups, existing companies and anyone in need of help.
The Official Website address is: https://www.theofficeproviders.com/
They can also be found on Facebook – Twitter & Google +

London Borough of Merton commissioned a report in 2012 that was produced in conjunction with Shared Intelligence and was entitled, 'London Borough of Merton – Economic Narrative'. It explored the economy as whole and in the section dedicated to the cultural and creative industries it discovered that media, creative and cultural industries employ approximately 2,000 people in borough which was the equivalent to 2.9% of total employment, higher than the equivalent proportion in England (2.4%) but lower than the average for London as a whole (5.2%).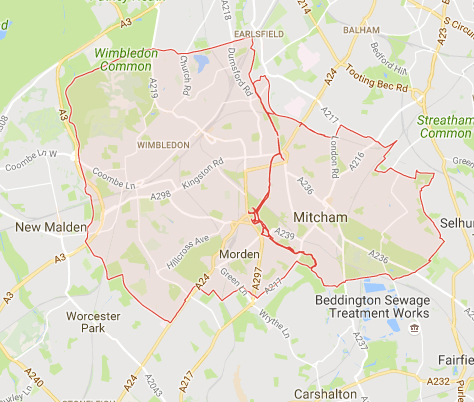 It also discovered that within the larger umbrella of media, creative and cultural industries, there were a number of more specific sub‐sectors:
Publishing: 385 jobs
Computer software development and publishing: 550 jobs
Architecture and design: 400 jobs
Arts & Heritage: 430 jobs
Media and photography: 240 jobs
The above figures did not include the Wimbledon College of Arts, which, though an
educational body, is clearly an important factor in the local creative economy. Including the college would give a further 200 jobs.
It found there were 237 firms in the media, creative and cultural sectors. None of these firms employed more than 250 people, though the largest employer, Square Enix, was close with approximately 240 staff. The other significant employer was Trader Publishing Ltd, a newspaper publishing firm based in Wimbledon.
This study will examine the current economic narrative in Merton in relation to the CCI sector and how it compares to 2012.  It will investigate funding and grants including the arts development fund provided by the London Borough of Merton.  It will also examine any other facilities such as creative hubs, co-working spaces, studios and office spaces.