Redbridge is a Greater London borough in North East London and has a population of just fewer than 295,000. The borough, which is governed by Redbridge London Borough Council , can be legitimately described as a leafy and green suburb due to the fact that at least one quarter of the borough comprises of parkland and green spaces.
Redbridge actually has over thirty five parks and some of these such as Hainault Forest Country Park, are over three-hundred acres in size. Other parks include; Roding Valley Park which is a wildlife sanctuary, and Fairlop Waters Country Park which offers a range of activities that are both on and off the water.
The much-acclaimed Valentines Park is home of Valentines Mansion – a Georgian country house and gardens that attracts thousands of visitors every year.  It hosts art exhibitions, special events and creative workshops.
The top floor of Valentines has been converted into artists' studios which allow visitors to view the studios, meet artists and view their work. Private art exhibitions can be arranged also.
Other venues related to arts and culture in Redbridge include; Redbridge Drama Centre which is in Churchfields, South Woodford – it offers young people the chance to take part in professional performances and it also puts on several live performances throughout the year. It also has a studio and edit suite where film and videos are produced.
Kenneth More Theatre on Oakfield Road, Ilford opened in 1975 and hosts diverse performances including; musicals, plays, matinees, dance and cabaret.
Redbridge Museum is situated in Redbridge Central Library and is run by the borough council – it explores the different people, places and events which are part of the history of the borough of Redbridge. Since opening in 2000, it has worked with hundreds of local people, and has produced more than 70 exhibitions and displays, attracting more than 200,000 visitors.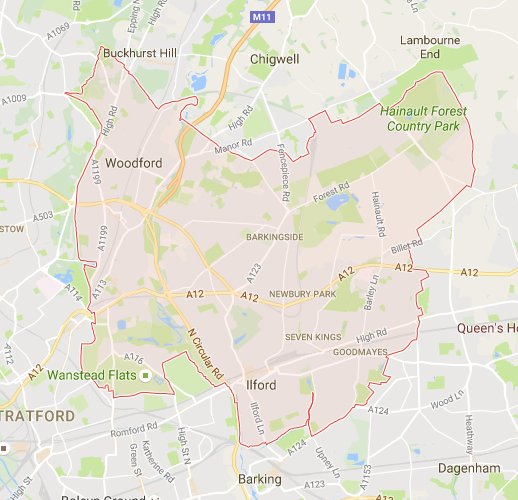 The borough council is actively involved in the creative and cultural industries and awards annual Redbridge Arts Grants – this is part of a community grant scheme that is available to voluntary organisations that support, develop and promote art- and cultural-related activities, and totals £27,000 annually.
Redbridge College is a vocational college offering a wide range of courses to over 2,500 students across two campuses in Chadwell Heath and Ilford Town Centre.  The college has a wide range of courses that are related to the creative and cultural industries – departments include; Graphic Design; Computing & Digital Technology; and Performing Arts & Media & Music.  The courses from the latter are taught at the Chadwell Heath Campus where a 250-seat theatre was recently completed for use by the students.
There are of course other areas in London that we have detailed for our readers, such as Camden, Croydon & Ealing.
Redbridge Borough Council supports entrepreneurs from all sectors with Enterprise Desk – aside from other resources, it provides co-working space with free WiFi and business mentorship.
This study will examine further levels of support for those involve in the CCI sector – it will focus on grants, funding, courses, links with institutions, and co-working and office space facilities in the borough and where possible around the world.
Additional resources: United Nations Cultural Organisation