Ealing
The London Borough of Ealing is in west London and forms part of Outer London. It is the 3rd largest London Borough by population, and 11th largest by size. Its administrative centre is Ealing which is a large suburb 12 kilometres west of Charing Cross, the Borough's administrative offices are located on Ealing Broadway. The Official Ealing Council resources can be found here
Ealing has a deep-rooted history within the creative and cultural space – it is home to both Ealing Studios and to Ealing Jazz Club. The former being the oldest film studios in the world, and have, over the years, being associated with productions including; Doctor Who, Monty Python's Flying Circus, Notting Hill, and The Importance of Being Earnest, to name a few. The Jazz Club, on Ealing Broadway, is famously where Mick Jagger and Keith Richards first met Brian Jones, and has hosted musicians including Eric Clapton and Rod Stewart, as well as many more.
Every summer, Ealing provides an impressive itinerary of festivals that include; the Greenford Carnival, Acton Carnival, a beer festival, a comedy festival, a jazz festival, a blues festival, and Eat Drink Ealing. These attract performers from all over the world and thousands of attendees.
In terms of flexible workspace, managed offices and co-working facilities, there are various flexible workspace solutions available at The Office Providers Ealing page here
Ealing, Hammersmith & West London College  is a further education college based across four campuses located in Acton, Ealing, Hammersmith and Southall. The college has 20,000 enrolled students studying courses from school to postgraduate level. The college is a member of the 157 Group – a group of the largest 30 further education colleges in the UK. The group was established in 2006 with the aim of raising the profile and reputation of further education institutions.
The college provides a range of courses related to CCI with departments including: Art & Design, Computing & IT, Media, and Music.
Other creative institutions in Ealing include the Create Art Studio  – a purpose-built studio designed for teaching art on Disraeli Road. It provides both term-time and holidays courses, activities, and birthday parties that provide a low-carbon, environmentally-friendly environment in which children can learn and experience art.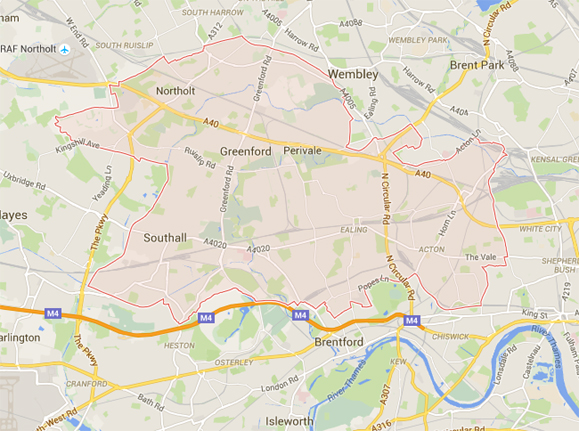 Creative Community Solutions (CSS)  provides library services in four London Boroughs, and Ealing is one of those. It is collaboration between the library services and Carillion – an international integrated support services business. CSS provide free computers, fast WIFI and digital stock. Ealing's CSS library on Church Road in Northolt is also home to Creative Work Spaces – this provides further creative amenities such as; 3D printers, vinyl cutters and sewing machines.
This study will continue to explore established and new institutions and their integration into the Ealing CCI ecosystem.